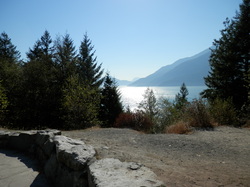 Q: Kathryn, I want to know more about the outside of the house. My lot is irregularly shaped and so is my house. Is there a cure out there to line things up and secure my wealth area?
A: There is nothing wrong with an irregular shaped lot, as long as it doesn't funnel energy off the property or hold bad energy where you need strength.  Feng shui talks about a command position that everyone needs in order to be secure and in charge.
You'll also find this command position in connection with your bed, your chair and desk. When speaking in terms of your house, the concept is the same; the back must be protected. Feng shui relates this to having a black tortoise at your back: heavy, solid and trustworthy.
You'll find your wealth area at the back left side when viewing from the street. If the lot is wider at the back than the front, you may have a 'bonus area' without knowing!
Unprotected homes in this area are very vulnerable and each one requires its own creative cure. Without seeing your property, I cannot choose the best option for you at this time, but I can list a few options to consider:
If the land slopes down towards the back, trees and bushes can raise the support for this area.
Boulders, a fence or more vegetation always help. Think of things that are solid, unmoving and protective.
Add more lighting to draw attention to the back of the property.
If you have concerns with your back neighbours, lane way or activities with other businesses, you may decide to do something bigger; a large stone/brick barrier with a koi pond, fountain or gardens.
Protect your wealth area the best that you can. If you have a narrow back yard (width size is smaller than the front measurement), you may need help securing the 'missing space'. A feng shui professional can help you find the spot to square off your lot and set up the proper cures to protect this area.