One-Room RESCUE


OFFICE REVIVAL
One-Room Rescue
Arrange Your Desk to Work For You!
---
Your home office needs to run efficiently for best productivity!
Perfect for Business Entrepreneurs with Home Offices, and need help with the flow for business and productivity:
Floor plan analysis: Determine auspicious areas and 'cure' or 'enhance' these areas.
Personal Element Profile: Imperative to find the edge when recruiting help, closing sales and building relationships.
Desk area layout and flow: Clutter management is personal; tips to help keep things organized.
Choose Supports and Images JUST FOR YOU to stay on track.
TIME COMMITMENT: Approximately 1 Hour
2 Skype calls: one for GOALS & PLANNING, one to CRAFT THE REVIVAL
Follow-up support
---
NOTE: 
One-room Rescue is through Skype or Zoom
If you'd prefer a Personal Site Visit contact: Kathryn@kathrynwilking.com or call for more details. 778-558-2693
** ONLY $297.00 **

Call Kathryn 778-558-2693
& select your best time for revival today!
ALSO:
Have you received your FREE DOWNLOADS?
The 'Bucket or Chuck-it' PDF talks about Prioritizing your Life Goals! A great read, with case studies similar to your life issues.

ANOTHER BONUS! 
Grab a copy of '27 Practical Steps to Business Success; through Feng Shui'

By downloading these items, we also promise to stay in touch each month with articles from
'The Art of Balance'; intended to bring more harmony into your life.
---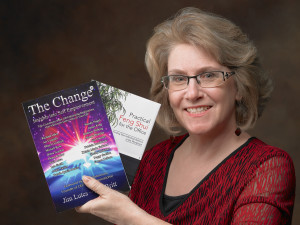 Kathryn Wilking can give you Practical Solutions to Change Your Luck!
Kathryn Wilking is an Author, Home Stager and Feng Shui Consultant.  With over 20 years of experience in Decorating and Home Improvements, she added Feng Shui to her skills. Feng shui is the 'Art of Balance'. Kathryn works with Home Owners and Small Business to find balance and harmony in each situation. She is available for both site consultations and innovative talks about how Feng Shui can work for you! Kathryn delivers 'Practical Solutions for Life!
As an active Professional Member of the International Feng Shui Guild, Kathryn is available for private consultations, informative talks and workshops. Check out her book 'Practical Feng Shui for the Office' (2013) and connect with her through www.kathrynwilking.com