Publications

Find out what Kathryn has been up to and
where she has been published
Kathryn Wilking's first book, Practical Feng Shui for the Office; Finding Your Individual Balance in the Workplace, published in 2013.
In 2014, a first contract to have the book translated into another language.
The book launch drew attention from a number of sources including:
CO-AUTHOR PUBLICATION: The CHANGE, Book 9. Insights into Self Empowerment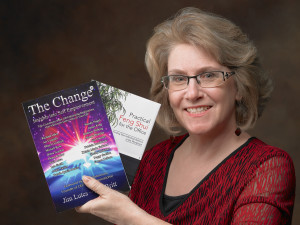 ~~~~
Kathryn has been radio interviewed several times from:
iUniverse  (MP3 file only)
Blog TALK Radio:
~~~~
In addition to her newsletter, The Art of Balance, and her blog, Kathryn regularly contributes articles to eZineArticles.com:
and More!
~~~~
Kathryn writes as a Guest on many Blogs and Newsletters. Specific topics of interest are requested at times and are found throughout social media. Only a few listed here:
Check out Kathryn's blog here
And, be sure to sign up for our specialty e-newsletter, 'The Art of Balance',  on the right hand side so you don't miss out! A monthly ezine to keep you up to date on what you need to create a space you love, and cultivate prosperity in your life! All the best, Kathryn